Project

Galleries

With so many years of experience in the business, Environmental is your
1 stop shop for the highest quality and landscaping service.
About

Environmental

The mission of Environmental Landscaping & Design, Inc. is to meet your needs and exceed your expectations. We work hard to understand your needs.

You will receive the highest level of service, professionalism & quality of work performance from our crews. Our designs are innovative. Our recommendations are technically sound. At all times, quality is emphasized. The service we deliver to you will be as promised. Our reputation is important to us and that is why we work harder to see that our customers are 100% satisfied when their landscape project is completed. We are committed to excellence and dedicated to your long-term satisfaction.
Landscaping

Tips More Tips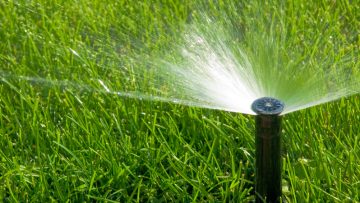 Water is the most important factor that determines development of and establishment of plants in the landscape. However,...
Read Post
Mowing the lawn is just as American as apple pie, hot dogs and baseball. We all know what a freshly cut lawn looks and...
Read Post
Turf Fertilization should be done in early spring with an 18-5-9 fertilizer at 1/2 pound of nitrogen per 1,000 sq. ft....
Read Post
Larry I wanted to thank you. It's nice to know there are still guys out their that take pride in what they do and don't base the job on how much money can be made, but on how happy they can make the client and still go home with a loaf of bread.. exceptional service! exceptional work! and above all, doing what you say your going to do and when you said your going to do it.. a wonderful experience from day one.
Gasper & Michelle
Wantagh NY
How great was the water feature you created. Very impressive and just loved it. Hope you do too! Totally exhausted tonight but would very much like to settle up and find out details on keeping it up and as good as you created it. Let me know how we can touch base. Again, thank you very much. Great work. You are an artist with lots of passion.
Larry- Thanks so much the beautiful renovation! It looks great, we are thrilled. We appreciate all your expertise, patience and attention to every detail. Many Thanks.
Eileen and Bernie
Bellmore, NY
Thank you so much. We are enjoying the backyard and it is wonderful to drive home and see our front yard in bloom. It was a pleasure having your crew here. We would be interested in having it maintained because I know that neither of us have the will or the energy to do it.
Dear Larry and Linda, Thank You! Everything looks great- the palm is back and the trees are green. BTW- it's only Junior Prom. Guess who'll be sending an e-mail in June next year for Senior Prom?! (I'll be sure to put in a good word for you to any parents here who admire the waterfall.) Thank you and the guys.
Dear Larry, Matt and Crew, There really are no words that I can express on how gorgeous my pond looks. From the first day I met you, I knew you were the one to do my pond. You are a true gentlemen and your son Matt follows in your footsteps. My fish (Koi) thank you and so does my family. Thanks so very much.
Debbie and Don
Massapequa, NY
Dear Larry and Linda, We wanted to tell you how much we're enjoying the pondless waterfall recently installed in our backyard by Environmental. Stepping out onto the deck and hearing the murmuring of the water is like a mini vacation. And our yard has never looked better! Thank you for your efficient work and attention to detail. We couldn't be happier!
Lori and Frank
Hicksville
Dear Larry, Linda and Company, Deepest thanks on a job well done. Our backyard was transformed into paradise " all thanks to you. We've never been more pleased with a home improvement project. Looking forward to working with you again.
Erin & Michael
Wantagh, NY
Dear Larry, Matt and the Crew, Thanks so much for your professionalism, your efficiency, your reliability, your cooperation and patience. You did a beautiful job with the waterfall. It seems that the water is coming from a spring in the ground. It looks so natural that we have to remind ourselves otherwise. It has given us hours of tranquility and peace. Thanks again so much.
Vicki and Family
Massapequa
Dear Larry & Linda, Congratulations on Larry's recognition by the Wantagh Chamber of Commerce on receiving the Small Business Award. (Small Business person of the Year Award) They could not have made a better choice! Thanks to you for your quality and faithful service over these many years. May the Lord bless you richly.
It is so relaxing and the Kois and Comets are thriving and growing. The water is crystal clear so this new system is working as advertised. No need to test the water or add chemicals, it is one of the best "treats" I have ever given myself. My neighbors all agree that the sound of the waterfall is very soothing. All the shrubs are growing and the entire area is a fitting tribute to the memorial stone and plaque honoring my late wife that has been moved to the site.
Hello Linda and Larry, Just wanted to let you know that Carl and I admire the landscaping job you did at the East Bay Diner. When we first went to the diner this summer we were impressed by the lovely landscape and fountain and it looks beautiful every time we visit. As business owners in Wantagh we are appreciative of your maintenance of Triangle Park. We want to extend our personal thank you for all you have done there.
Marion and Carl
Wantagh, NY
I have had many experiences with contractors as I own four properties, three of them on Long Island. I must say, however, I have only rarely had the opportunity to experience such a high level of professionalism and expertise as I have experienced with your company. From design to implementation, the experience was nothing other than first class.
Environmental

Landscaping

Experience the Environmental Difference. We've been providing the Difference to discerning clientele since 1984.